Parents – Journey into the Unknown!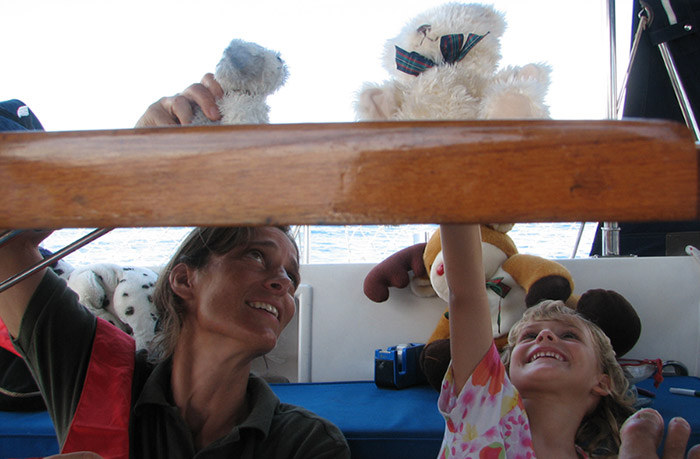 Welcome! You are contemplating setting out on an interesting and exciting adventure into the unknown – teaching your child at home! Or is it really such unknown territory?
If you stop and think about it, this is really what you have been doing ever since your child was born. You already have years of experience on which to build.
In many ways you are in an ideal teaching situation. In a close one-to-one relationship it is amazing what can be achieved. You have the flexibility of your home and your time and are in the marvellous position of being able to relate what you are teaching to your child's own experience and environment. You know your children better than anyone else – you know their strengths (and weaknesses!), their individual characters and personalities, what motivates and interests them and so on. All these things will be invaluable in the years ahead.
You will soon find that homeschooling becomes part of your whole family's life. What you are doing and the interest it creates spreads and draws in all the family (and friends as well!).  One great advantage is that you will be in the unique position of being able to encourage a network of learning which will link all aspects of life in a more meaningful way than any school could possibly do, however good.
Children with special learning needs, whether high fliers or slow learners, often blossom in home school with the one-to-one teaching which allows a child's individual needs, experience and potential to be developed in a settled and happy atmosphere.  Coursework can be adapted to accommodate specific requirements and there is time to pursue special hobbies and interests. There is no school bell to determine when a lesson should end and time can be spent more productively. Read more about Special Needs Homeschooling.
It is easy to panic when you consider that the education of your children will become your entire responsibility, even if it is only for a short period of time.  Understandably, you will worry that you will not cover the correct work or your children will get behind their peers.  By choosing a tried and tested programme of work your fears will be allayed.  As well as your own considerable personal resources and knowledge you will always have the full support of WES behind you.
We have developed an interesting, varied programme based on the National Curriculum of England and consistent with the best current educational practices and developments. The teaching notes require minimal preparation and explain each lesson in a clear and concise way. They are easy to follow but if you do have any queries (however large or small) you can always contact your tutor who will be happy to help.
As a WES home school family you will receive:
An initial assessment of your child's educational level.
Individually selected courses tailored to the needs of your child, based on the National Curriculum of England, setting out what and how to teach.
All necessary books and materials to support the subjects.
An introduction from your WES personal tutor who will advise and support you in your role of teacher.
Regular assessments of your child's progress.
A final report detailing your child's educational level to hand on to future schools.
A Certificate of Completion
Reading some of the Testimonials we have received from parents will also help you to understand the benefits of homeschooling.
For more information please contact us using the online enquiry form link. Please indicate in the comments section if you would like to request a call from one of our educational advisors to discuss any aspect of our service.