SUPPORTING FAMILIES AROUND THE WORLD
WITH HOMESCHOOLING
Helping children achieve their full potential in changing and difficult times
"The materials are excellent – all the books provided are of great quality."
The World-wide Education Service (WES) is one of the leading providers of home education courses worldwide. It is one of the few homeschooling organisations which is accredited by the ODLQC, the national body for quality in open and distance learning.  We have established our successful reputation by providing comprehensive, up-to-date courses which are followed by families, groups and international schools. We also provide Special Needs homeschooling.
Our lesson plans and materials cover a wide range of school subjects for children aged 3 to 14 years. Our team consists of specialist homeschooling tutors who monitor their pupils' progress and provide guidance for the whole family, supporting and advising parents in the education of their children.
Since the Spring of 2020 families have faced changing and difficult times with the education of their children. Schooling has been seriously affected and WES is privileged to have responded to an unprecedented demand for help and support. Read our 2022 Homeschooling Testimonials page.
WES attracts families from a variety of backgrounds, many of whom join us through personal recommendation. They enrol, confident in the knowledge that their children will be following a structured curriculum based on the National Curriculum of England and which allows them to rejoin mainstream schools at any time if they so wish.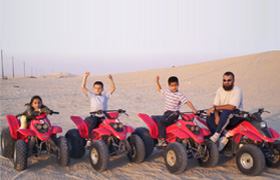 You are contemplating setting out on an interesting and exciting adventure into the unknown – teaching your child at home! Or is it really such unknown territory?
If you are a small international school or mission, already working at home with other families or are in a larger established group of home schoolers we can help you.
Homeschooling involves a parent (or other adult) teaching children at home, following prescribed courses.  It has a number of advantages for companies and employees.
Free consultation for new Families / Groups / Schools
If you would like to discuss your homeschooling course requirements on the telephone, please complete our contact form and let us know when you would like one of our advisors to call you. We are happy to talk outside UK office hours!